The Ukraine has been torn apart by the US and Russia in a proxy war. Now, Russia has invaded, fully.
UKRAINE SAYS TWO COLUMNS OF RUSSIAN MILITARY VEHICLES DESTROYED. This again?

— zerohedge (@zerohedge) August 28, 2014
What this means is basically, the proxy war is on the verge of becoming a very real global war. This comes directly after Russia and China slam the first shot into the Petrodollar. We are facing a global war and it may just kick off in the next few days.
A ton more info below!
NATO has now released satellite images of Russia invading
Also according to Espresso.tv – UKRAINE: BREAKING NEWS: RUSSIAN SOLDIERS IN NOVOAZOVSK TO RESIDENTS: "WE HAVE ORDERS TO CAPTURE ALL THE WAY TO ODESSA!!! It appears we are in for a rude awakening if this war between the two kicks off! Not to mention, recently Russia "hacked" but didn't hack JP Morgan Chase & Co. So this could get interesting! Also below is another picture of the troops engaging!
New link:http://t.co/IaFPiPC5rK #NATO satellite images on Russian forces engaged in military ops in #Ukraine. pic.twitter.com/YMta57KuEZ — US Mission to NATO (@USNATO) August 28, 2014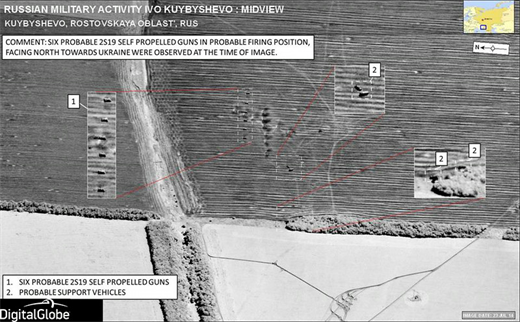 In the US: EMERGENCY MEETING OF THE UNSC AT 2PM NEW YORK TIME So we are worried, Obama should be right back from golfing to help kick off WW3. This has been a long time coming, an unfortunate time coming. It may have just arrived but all that aside, war will break out soon. Below is a live map of Russian Troops going through Ukraine!
Live map of Russia advancing into Ukraine http://t.co/0aipJHayuo pic.twitter.com/xxZv4VaN5s

— grasswire (@grasswire) August 28, 2014

This map seems to be something we all should watch! We can see whats going on, but there is more! Czech army will respond if Russia invades. Now see how quickly things get out of hand.